Symphony Concert: Unesco
date: April 10th 2011 on Sunday at 15H-18H
place: UNESCO, hall 1
address: 125, Avenue de Suffren 75007 Paris, France
entrance fee: free, donation optionally
According to the regulations of the UNESCO, it is obligatory to reserve in advance, otherwise you won't be able to enter in the concert hall. You can do your booking by internet on this site
online reservation
Program
Toru Takemitsu: Requiem for string orchestra


Ravel: Concerto en sol majeur pour piano
Dvořák: Symphony nº 9
JAPONAIDE Orchestra
conductor Kanako Abe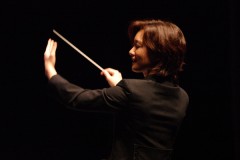 Kanako was born in Osaka Japan.
After studying at Senior High School of Music of Tokyo National University of Arts and Composition department of Tokyo National University of Arts in Tokyo, Kanako moved to Paris and graduated from the Paris Conservatory
(CNSM-Conservatoire National Supérieur de Musique de Paris) with several prizes include of conduct department and Accompaniment department.

She has conducted the National Orchestre of Ile de France, National Orchestre of Lorraine, National Orchestre of Lille, National Orchestre of Montpellier, Philharmonic Orchestra of Nice, Orchestre of Auvergne and Orchestre Régional Bayonne Côte-Basque, and also Opera performances as a vice-conductor in the national opera house in Montpellier, the Strasbourg opera house, and the Zurich opera house, etc.
In the season of 2008-2009, as an vice-conductor,she took part in lyric and symphonic productions at Monpellier National Opera.

She has worked more than 70 compositions with several accomplished composers like Jonathan Harvey, Michaël Levinas, Régis Campo etc..
Her discography includes three disks Monograph of Regis campo and DVD of Colin Roche.

On top of it, she is the Music Director of Multilaterale Chamber Orchestra.
piano Mami Hagiwara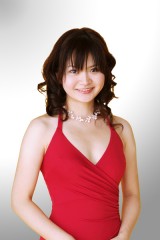 Mami was born in Hiroshima.
She started playing the piano at the age of five years.
After studying at Hiroshima music Senior High School, She moved to France as an artist member of Cultural Affairs of Japan and graduated from the Paris Conservatory(CNSM-Conservatoire National Supérieur de Musique de Paris) with the jury's first prize.

In 2000, she won to the 28th Contest of 'Palmad'oro' in Italy as the youngest pianist (13 years old) in the history of this contest.
In 2010, she is the first-prize winner as a japanese in a Geneva international music contest piano section.

For Piano, Mami studied under the legendary pianists Jacques Rouvier, Claudio Soares, Motoko Kojima, Mihoko Tanaka and Kazu Takamatsu. For chamber music, she studied under Alain Meunier, Dahlia Obora, Itamar Golan and Eric le Sage.

At now, she is registered at chamber music department of CNSM and Academy of chamber music department in Paris.
---
---