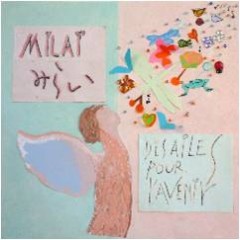 date: 15 Nov 2011 on Tuesday from 5:00 pm to 8:00 pm
16 Nov 2011 on Wednesday from 11:00 am to 5:00 pm
place: 6th ward office
address: 78 rue Bonaparte 75006 Paris
Organized by 'MILAI'
"MILAI, a wing to the future" is a message book for children of the stricken area of 11 March. Not only adult but also children write a message from France. To send our heart and spirit to Japanese children from Saint-Germain-des-Prés!