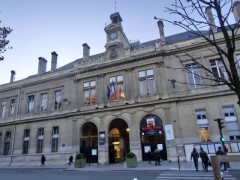 On Tuesday 15th November, NPO association Projet Milai organized a two-days event at the 6th ward hall in Paris giving an homage to the victims of 11 March.
A picture book "Milai – Wings for the future" was created for this occasion by mothers and children reside in Saint-Germain-des-Pres area to send their message that there were people who would like to be a help and think of them even over the sea.
During the event, some photos of Onagawa, one of the most damaged by the disaster in Miyagi prefecture, were presented to the visitors.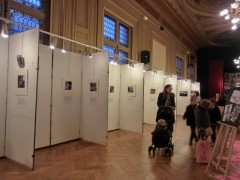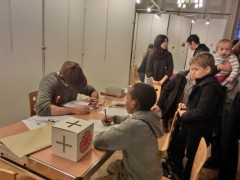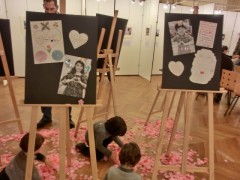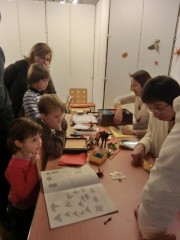 These photos were taken by a Japanese photographer Mayumi SUZUKI, who lost their parents lived in Onagawa area by tsunami.
Other than the photo and picture book, variety of ateliers such as Origami, Manga, calligraphy and shiatsu, massage by fingers, were set to introduce Japanese culture. There were also a reading session of words from the picture book by local children, poem of Paul Claudel and Bernard Comment. Junko Okazaki gave a piano concert with "Miroirs" of Maurice Ravel.
At the end of the event, a panel discussion by Mayumi SUZUKI and Ai KIMURA was held followed by a Japanese percussion concert by Makoto.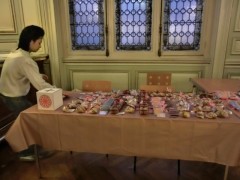 518euros from the picture book selling amount and 53.61euros from the donation will be sent to Japan Red Cross by intention of the organizer. Apart from that, LABO LOVE JAPON's home made cookies and JAPONAIDE badges were sold during the event and raised 398euros, of which 109.50 will be taken for the shipping fee of the picture book to Japan, the rest of 288.50euros was generously provided from the organizer to JAPONAIDE for its financial support of the cost.
We thank from the bottom of our heart all the visitors and organizer, people involved in.