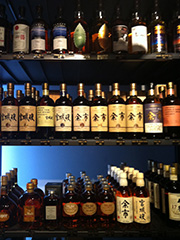 A weekly charity event called "Japanese Alcohol" was held every Saturday in March. It was sponsored by LMDW Fine Spirits which is well known for its large selection of whiskys and spirits.
A total of 1046.83 Euro will be donated to "Save the Sake in Tohoku" which supports the restoration of the Sake industry in the affected area. The donation comprises 5% of the entire sales of Japanese Alcohol along with the cash collected during March.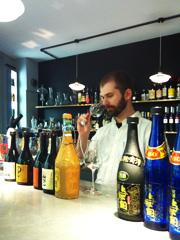 The owner of LMDW Fine Spirits said "I was not able to do anything last year so I was determined to do something for the affected area this year."
The support activities for Tohoku should continue to run for a long time; I was reminded of the importance of the support works for Tohoku after having discovered that there are people who are willing to offer help and empathise with our pain beyond the the barriers of language, nationalities and borders.
I want to take this opportunity to thank all the staff at LMDW Fine Spirits and their customers who made this event a huge success.